Faulkner Subaru in Mechanicsburg is excited to help in collecting new pajamas (with the tags attached) in sizes infant to Adult (for teen patients) to support Harrison's PJs for Pediatrics! We have a collection bin in the Customer Lounge and will be collecting PJ's until Dec. 15th.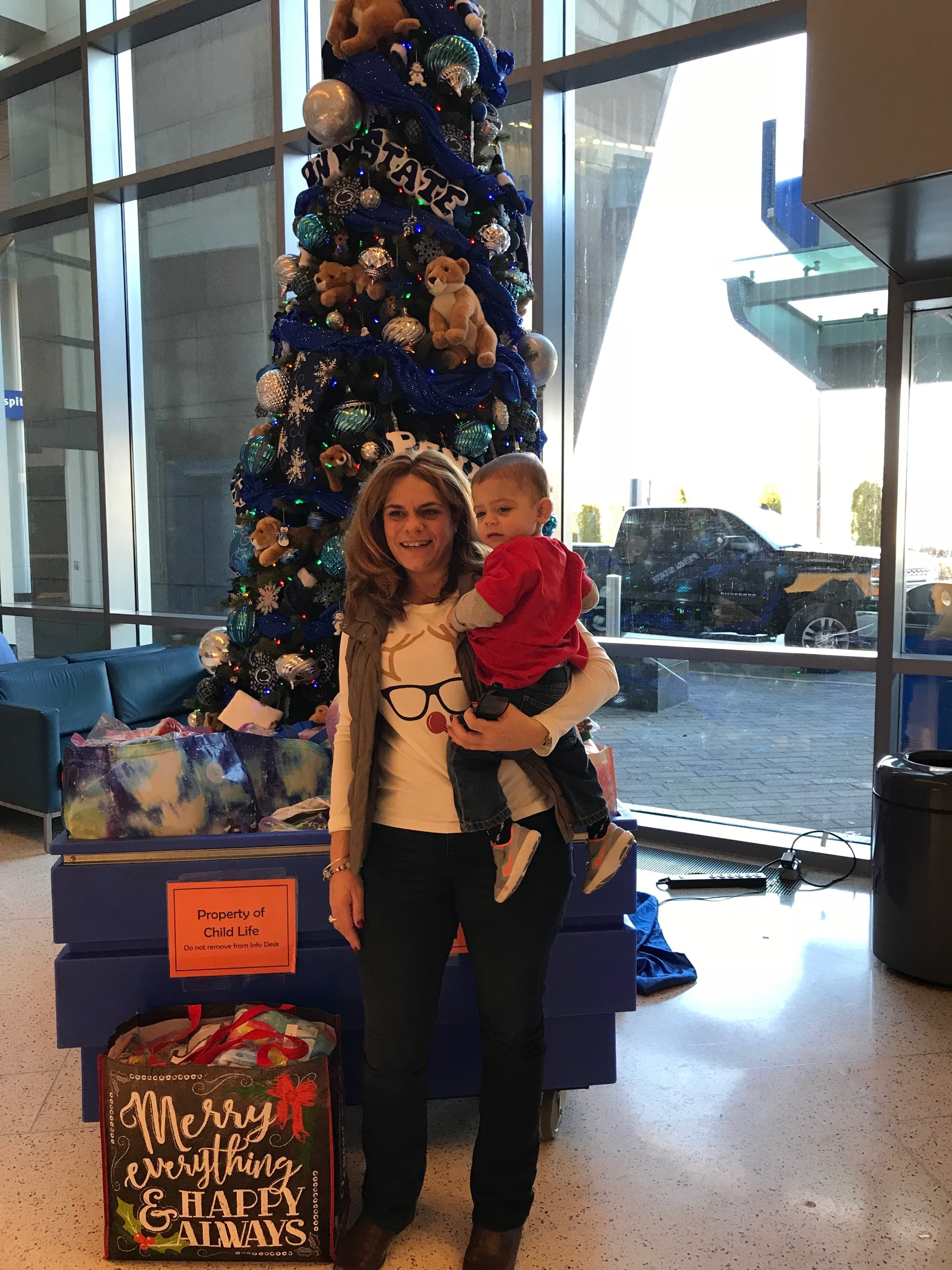 Harrison's Story
On April 19, 2017 after a well-baby visit Harrison a 16 month old twin boy was sent to Penn State Children's Hospital for further testing.  On April 20th it was confirmed that Harrison had Wilm's Tumor and would have to undergo a radical nephrectomy and subsequent chemo therapy.  After recovering from his surgery he began chemo therapy in the beginning of May. We as a family completely understood the risks and benefits of treatment; loss of hair, lacking appetite, neuropathy, jaw pain, possible blood transfusions and most importantly remission.  We had made it through 6 weeks without a transfusion and finally on week 7 Harrison received his first transfusion of red blood cells.  On week 8 he received platelets.  Later in the day on the 20th of June Harrison was admitted to the Pediatric Intensive Care Unit at Hershey with VOD, a side effect of the chemo that inhibits the blood flow to the liver.  Harrison had to place on a ventilator, countless medications and underwent significant testing while the doctors were able to work out a plan.  On June 29th Harrison was Life flighted to Children's Hospital of Pittsburgh where it was decided we should be transferred to for a possible liver transplant.  He was finally released Pediatric Intensive Care Unit at Children's of Pittsburgh in mid-August.  By the end of August Harrison was transported back to Hershey to continue to heal and was discharged home September 29th.  Over the past year Harrison has continued to amaze all who treat him and love him.  He is no longer on any medications and in the past year his kidney function has continued to improve.  Last year at this time he was at 50% kidney function and now he is in the low 90%.  He is a normal toddler.  He was able to attend pre-school this fall, he is singing and running like all the other kiddos.  I attribute his ability to adapt and overcome obstacles to his twin Hudson.  They push each other daily.   Harrison has overcome so much in his short life and he continues to advance leaps and bounds.  Harrison only sees his oncologist every six months now and all his other specialists have been moved to annually or semi-annually.  He is currently on no medications!
For those of you who are unfamiliar with why I chose pajamas to donate to the medical center in my son's name here is why.   As soon as Harrison was removed from the ventilator the first thing after holding him I did was put him in pajamas.  My son was well enough to put pajamas on!  However, we could possibly go through 5 or 6 Pajama changes in a day.  Had it not been for the donations of pajamas Harrison wouldn't have had pajamas to bridge the gap.  We are extremely thankful for the donations last year and are hoping to give more to the children this year.  Harrison is counting on you!
 Thank you in advance for your support!  
~Helen Fischman